Buying a Home in Palm Coast?
Estimate Your Monthly Mortgage Payment!
When you're beginning the homebuying process in Palm Coast or the surrounding areas, before you start searching available properties, it's important to determine the right price range for your budget. Use our easy mortgage calculator to estimate your monthly payments.
Learn More About Mortgages
A 30-year fixed loan is often synonymous with mortgages, but there's much more to learn about how to finance your home. With a variety of options available, take some time to strategize and figure out what type of mortgage is best for your particular situation. There's no right or wrong answer—it depends on what type of property you're buying, if it's a primary residence or investment, and even if it's an urban or rural location. Special discounts are available for people that meet qualifications based on income or background, so consider your unique life story when you think about mortgage financing. Let's take a look at some of the standard options available.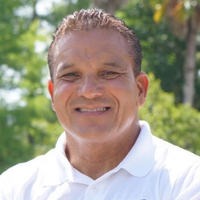 Equity Prime Mortgage
Keith Evans
NMLS# 152380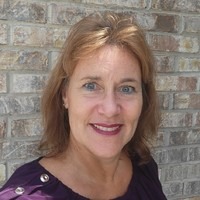 Common Mortgage Options Near Palm Coast
Conventional loan
Frequently used by buyers with good credit, low debt, and moderate to high income
Most buyers need a 20% down payment to qualify 
Typically lasts between 15 – 30 years
Can have a fixed or adjustable rate 
VA loan
Available to most active, retired, and veteran military members and their spouses
Backed by the U.S. Department of Veterans Affairs and financed by approved lenders
Low down payment requirements without mortgage insurance 
FHA loan
Designed for first-time or lower-income homebuyers
Wide variety of lower down payment options 
Private mortgage insurance (PMI) required
Can have higher interest rates
USDA loan
Targeted towards buyers in more rural areas
Will fund up to 100% of the purchase price for an eligible home, which means you don't have to put money down
Private mortgage insurance (PMI) required
Check the USDA's eligibility map for more details
Balloon mortgage
Payments are based on a 30-year term but are paid over five to seven years
At the end of the term, the borrower must pay off the balance, refinance, or sell
Suitable for commercial properties or buyers who don't plan to stay in their homes for very long
Lender-specialty loans
Available to niche groups, such as first-time and lower-income buyers
Can have lower interest rates or down payment requirements
Requires additional research to shop around and find the best deal—contact your lender for more information
Ready to Calculate Your Monthly Payments?
Now that you've discovered the different mortgage options available, it's time to start crunching some numbers. Use our mortgage calculator to accurately estimate your monthly payments. Just reach out to Real Estate Services of Palm Coast if you need further assistance with financing your home!